Share this News Article: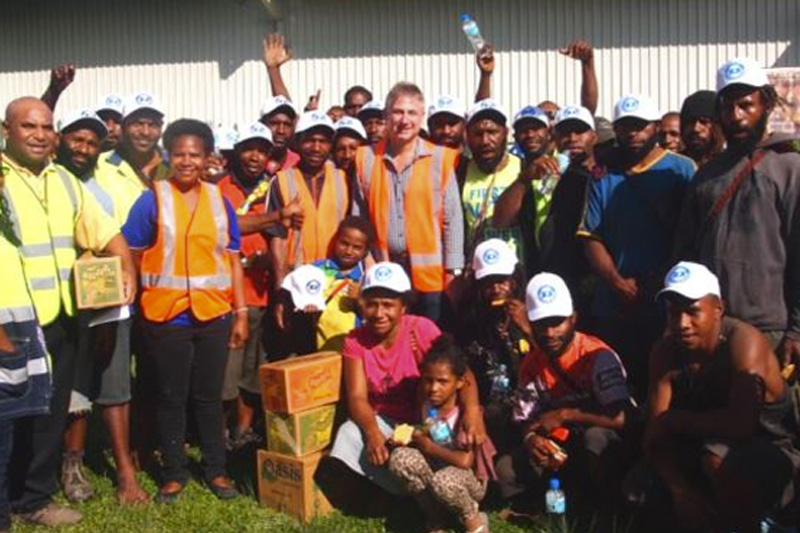 06 Feb 2019
Sales and Marketing
The Sales and Marketing team have began interacting much more with the vegetable farmers. Consort has taken this approach to build partnerships with the local vegetable shippers. And to also understand the issues faced by them when shipping with Consort and how we can help them better ship their cargoes to other ports within PNG.
Port Moresby has a very good market for fresh vegetables compared to the Lae markets, the vegetables are sold at a much lower price. The vegetables shipped to the other ports include round cabbages, tomatoes, carrots, pineapples, sweet potatoes, English potatoes, capsicums, round bulb onions, peanuts and watermelons.
An impromptu visit was organised by the Sales & Marketing team led by the Commercial Manager Grant Johansen who introduced himself and his team, the main aim of this meeting was to collate issues, contact details of farmers and identify the way forward to improve shipment of fresh vegetables. Many of the local shippers were from Kainantu, Goroka, Mt Hagen, South Highlands and Chimbu Provinces, comprising of organised farmer groups and individuals. These shippers buy the vegetables from the farmers then transport the vegetables down to Lae for shipment mostly to Port Moresby, Kimbe, Rabaul and Manus. These customer meetings will be held fortnightly to monitor the local shippers produce and to assist where possible to improve the services we provide to the local people of Papua New Guinea.